One African country on National Geographic's bucket list: Zimbabwe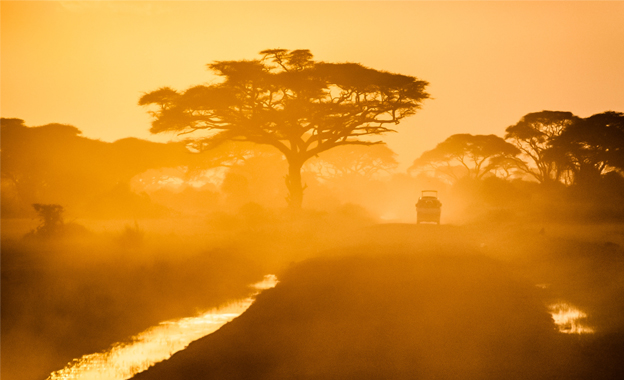 The 'Cool List', National Geographic Traveller's Top 10 of 'must-see' destinations, is considered the ultimate source of inspiration of world travelers. Only one African country is featured on this 'mother of all bucket lists': Zimbabwe.
Every year, National Geographic Traveller publishes its 'Cool List'. In the 'Cool List 2019' top travel destinations such as Antarctica (ranked 2 in top 10), Cambodia (5), San Miguel de Allende (6), West Yorkshire (7) are listed. Zimbabwe was placed at number 9, the highest-ranking African country. Destinations such as Eritrea at number 12, KwaZulu-Natal in South Africa at 13 and Uganda at 16 did not make it to the top 10.
The editors of National Geographic Traveller have high hopes for Zimbabwe as a high-flying tourism destination, for the simple reason that the country is living in the post-Mugabe era. "With Mugabe gone, Zimbabwe's new president, Emmerson Mnangagwa, seems keen to invest in tourism. And while there's been economic and political turbulence, the safety of tourists hasn't come into question", National Geographic Traveller comments.
The magazine presents its lists of must-sees in Zimbabwe, mentioning Victoria Falls and the surrounding area as the spot that enjoyed the lion's share of the attention. The river Zambezi flows through gorges and over rapids that are, as National Geographic states, "perfect for those after an adrenalin rush." "And don't miss Zambezi National Park, three miles away. Just ten years ago, you'd have been lucky to see anything but a few impala here, but the local anti-poaching unit has made enormous strides and the species list now includes four of the Big Five." Finally, two of Zimbabwe's primary wildlife hotspots get a mention: Hwange National Park and Mana National Park.
Obviously, there is a lot more in Zimbabwe that would fit in the ultimate travel itinerary. Club Africa consulted South Africa's successful travel company Rhino Africa, that recently won the 'Africa's Leading Safari Company 2018' award - for the sixth year in a row. Rhino Africa's refers to Zimbabwe as "Africa's most 'hidden-gem' holiday destination". It comments: "Forget what you've heard. Zimbabwe may have got some pretty bad press over the past few years, but anyone who decides to leave this country off their bucket list would be making a massive mistake. Visitors to Zimbabwe will tell you that, despite the political hardships, the people are extremely friendly, the prices are very reasonable, plus: the country boasts five UNESCO World Heritage Sites!"
Rhino Africa adds its own list of what to do and see in Zimbabwe:
Victoria Falls

Hwange National Park – home to over 400 species of birdlife and one of Africa's largest elephant herds

Mana Pools – a UNESCO Natural World Heritage – where droves of wildlife flock in dry season

Lake Kariba – the largest man-made lake in the world

The ruins of Great Zimbabwe, once home to one of Africa's oldest civilisations
This is the top-10 of must-see destinations on the 'Cool List':